Meet Our Team
 Let Us Lead You in The Right Direction.
Residential homes and premier properties across Delaware and southern Chester and Delaware Counties with extensive experience in the Wilmington, Greenville, Centreville and Hockessin communities. Land, lot and new construction sales are also an area of expertise. 
Business Philosophy
Being both professional and personal is critical in this business. Being honest with clients in advising on home values and other areas of real estate is of utmost importance.  We believe real estate is about relationships. Our goal is to develop a relationship built on trust so that we may serve our clients' real estate needs long into the future.

 

 
Our Team of Dedicated Professionals
---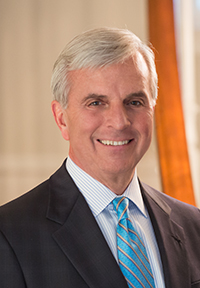 Steve Crifasi, REALTOR®
Direct: 302-576-6838 | Mobile: 302-740-4820 | Email: scrifasi@psre.com
Licensed in Delaware & Pennsylvania
Steve entered real estate in 1974 after graduating from the Univ. of Delaware.
Ranked #1 sales agent by volume for State of DE and recognized in the REAL Trends America's Best Real Estate Agents.  
My affiliations include:
Lifetime member of NCC Board of Realtors® Million Dollar Club
MIRM - Member of the Institute of Residential Marketing
National Homebuilders Association. The first Realtor® in Delaware to achieve this certification.
I believe personal service is critical in this business. Being honest with clients and customers in advising on values is important because I want to build long-term relationships.
---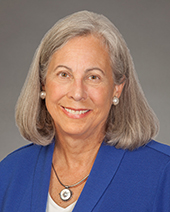 Nancy Sproesser Martz, REALTOR®
Direct: 302-576-6860 | Mobile: 302-540-0037 | Email: nsproesser@psre.com
Licensed in Delaware & Pennsylvania
---
Mike Clement, REALTOR®
Direct: 302-576-6870 | Mobile: 302-409-0460 | Email: mclement@psre.com
Licensed in Delaware & Pennsylvania

Buying and selling a home can be an overwhelming process. Partnering with the right REALTOR® is key to your success.

I believe every detail matters in matters as big as these. Whether you're a first-time home buyer, experienced home-owner, or selling a luxury home, I'll be your partner and advocate in achieving your goals.

Delaware has been my home for more than 20 years. I currently live in North Wilmington. I love serving on the Board of Directors for Meals on Wheels Delaware and Equality Delaware as well as being a member of the Board of Trustees of The Grand Opera House. 

I bring a wealth of experience and skill combined with integrity and authenticity. Prior to joining the Patterson-Schwartz family, I enjoyed a challenging career at Verizon Communications with a focus on real estate and sales. It was this experience which sparked my desire to work with individuals and families looking to buy or sell a home.

You want a REALTOR® with the skills and ethics to minimize the stress and maximize the enjoyment on the way to the closing table. Clients who expect the best deserve the best! When every detail matters - give me a call!
---
Jennifer McKelvey, REALTOR®
Direct: 302-576-6826 | Mobile: 302-367-4283 | Email: jmckelvey@psre.com 
Licensed in Delaware
Whether buying or selling your home, having the right agent guiding you through the process is crucial. I will support you from negotiating the offer to passing the keys at settlement. Are you finally ready to buy your first home? Are you moving to the state due to a job transfer? Searching for an investment property? I have successfully found homes for first-time home buyers,  job transferees, and investors. Are you ready to leave your starter home in search of your forever home? Current home too big now that the children have moved on? Have you inherited a loved one's home that you need to sell? I have successfully marketed and sold homes for second-time home buyers, those ready to downsize, and estate executors. No matter what your real estate needs I am ready to work for you. I work when you need me whether it be daytime, evenings, weekday or weekend. I am available in person, phone, text or email from 6:30 a.m. to 11:00 p.m.
---

Craig Meszaros, REALTOR®

Direct: 302-576-6815 | Mobile: 302-740-6640 | Email: cmeszaros@psre.com 
Licensed in Delaware & Pennsylvania
 
Licensed in 1979, Craig has been a full-time REALTOR® ever since. Craig serves northern New Castle County as well as southern Chester and Delaware counties in PA. He is a member of the Board of REALTORS® in both areas. Craig prides himself in representing his clients with patience and with the expertise he has gained from his 40+ years in the industry.
---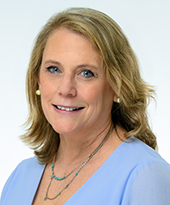 Stephanie Gates, REALTOR®
Mobile: 302-540-6281 | Email: sgates@psre.com
Licensed in Delaware & Pennsylvania
 My goal is to exceed your expectations! My responsiveness and meticulous attention to detail, combined with the support provided by the whole team at Patterson-Schwartz, will help you navigate the entire home buying and/or selling process. The real estate market is constantly shifting; working with an agent who has knowledge of the local market and current trends is an invaluable resource.
 
I grew up in Hockessin, attended the University of Delaware, and currently reside in Chadds Ford and Lewes. Following the real estate market in and around the places I have lived, is something I have done since I bought my first house in the City of Wilmington in 1989.
 
My 10 years of experience working at Wilmington Trust, mostly in Corporate Financial Services, taught me how important it is to build relationships with clients and providing a high level of customer service. My years as a full-time "domestic engineer" taught me to be a master at multi-tasking. When my daughters started middle school, I worked as a floral designer. This cultivated creativity and an eye for design, and it also brought me into people's homes — staging and making homes look beautiful for an event, holiday, or special occasion translates into skills that are essential when marketing a home.
 
Lastly, managing vacation rental properties in Lewes has given me further experience in staging and design, hospitality and, most importantly, working with individuals who have unique needs — just as home buyers and sellers have unique needs. Buying or selling a home is a major milestone and helping you have the best experience possible is what drives me. Call me to see how I can exceed your expectations in helping you to navigate your real estate journey!